Voucher Details
Burger King is the home of the whopper and what a whopper of a deal this is, treat your family today with these Burger King food vouchers, theres even a voucher for 2 whopper, 2 cheeseburgers and 4 fries all for only £9.99.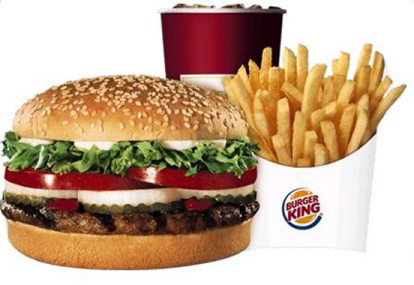 The Burger King menu has expanded from a basic offering of burgers, French fries, sodas, and milkshakes in 1954, to a larger, more diverse set of product offerings. In 1957, the Whopper was the first major addition to the menu; it has since become Burger King's signature product.
September and October Printable Burger King Vouchers includes 2 for 1 burgers, cheap whopper meals and free items. Simply click on the promo link above that takes you direct to the vouchers to print out.
0 Responses to "Burger King Printable Food Vouchers"