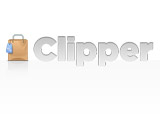 Voucher Details
JUST EAT offer over 20,000 takeaway restaurants to its customers with many of them allowing you to place your order and pay online using a credit/debit card before going along to collect it, you can also do it the old school way and pay cash on collection.
You simply put your postcode in and select the type of tasty food you would like to order from a great selection of chinese, indian, greek, pizza, fish & chips, desserts etc etc and the website loads up all the ones in your area to choose from. You then just create an account with your address details, add your desired takeaway items to your shopping list and place your order.
Many of the restaurants at JUST EAT offer special offers like 20% off days, free items on orders over a certain amount so be sure to keep checking your favourite takeaway daily to ensure you never miss a deal.
0 Responses to "JUST EAT – Order Takeaway Online – Special Offers"