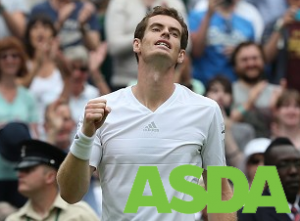 Its been a great month here at FoodVouchers.co.uk we now have Asda on board so we will be offering you the latest and best Asda Voucher Codes and Special Offers.
For the foreseeable future Asda are offering free delivery on orders over £99 and a free Click and Collect service, where you can do your shopping on Asda and arrange to collect it at a time convenient for you, so you dont have to do the actual shop, someone picks and packs your groceries for you.
With Wimbledon well underway you can grab some great food and drink to get the garden parties started, why not stock up on selected Champagnes that have some great Rollback offers on them at the moment, get ready to pop the cork for Andy Murrays England win 2nd year in a row (fingers crossed).
Asda guarantee they will be at least 10% cheaper on your comparable shop than at other supermarkets otherwise they will give you the difference back which we think is fantastic.
Keep checking back to us regularly for updates to Asda Voucher Codes as we will be adding them first before anyone else.