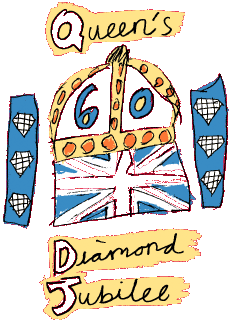 Just days to go for the Jubilee long weekend of celebrations across the UK and everyone is going jubilee mad with a patriotic party spirit. Lots of companies have been busy rebranding their products with traditional British designs offering us a piece of Jubilee history! Supermarket shelves are brimming over with themed items, union jacks, crowns, royal guards are all taking pride of place and making a large impact on food products.
Cadburys have launched a new chocolate bar to mark the occasion, Tate and Lyle Golden Syrup have rebranded their icon tins with "happy an Glorious" and Marmite, the most British of brands, is sporting a the Union Jack flag.
With time running out and lots to do it we have curated a list of our favourite Jubilee Goddies which are available to buy online and get delivered the next day!
First off this is an excellent offer from Tesco Wines a special Diamond Jubilee Brut Reserva Cava was £85.44 per case (6 bottles) now only £34.20
How about this tasty Tesco Strawberry Jam Scone Dessert, a bargain at only £1.00 and perfect for cream teas.
Ocado are selling this unique McVities Diamond Jubilee Tin of Biscuits (special edition) £5.00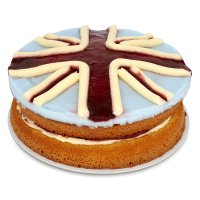 For delicious and traditional British deserts no street party is complete without Victoria Sponge Cake we have chosen this one from Waitrose for £6.99
All the supermarkets are doing an extensive range of party accessories ie bunting, flags, banners, tablecloths, cups etc. but we just love these fun masks from Tesco. Royal Family Face Masks (6 per pack) £4.97
Twinings developed a blend of tea to commemorate 60 years with a Queen's Jubilee tea blend. It comes in a loose tea Diamond Jubilee Caddy or teabag Diamond Jubilee Caddy…
Wittards Union Jack Tea & Pouch £5 and team it with their 'Happy & Glorious' Mug £9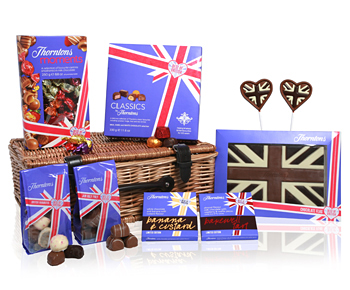 Thorntons 'Best of British' range includes a delicious hamper only £35 and there is 10% discount off everything.
So get organised shop online and relax… hang up the bunting, fly the flag and join in the fun and celebrations of the Queens Diamond Jubilee!
0 Responses to "Our top picks for Jubilee themed food treats"