In these turbulent times it makes sense when shopping for groceries to drop down a range in order to save money.  However, its Christmas and its nice to have a treat or two, so today we're looking at Offers on the so called 'posh' range that is the well known brand names and the supermarkets own best range….. here's some of our favourites!!
At Tesco Online: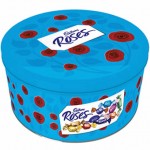 Cadbury's Roses and Celebrations 850g tin £4.50 (half price)
Thortons Classic Collection 582g £6.00 (half price)
Tesco Finest Christmas Pudding 907g £5.00 (was £10.00)
Tesco Finest Chablis Grande Cuvee 75cl £6.00 (was £9.99)
Bacardi White Rum 1lt £14.00 (was £22.79)
At Sainsbury's Online:
Taste the Difference Birch and Juniper Smoked Salmon 120g £4.00 (was£4.79)
Aunt Bessies Vanilla or Blueberry Cheesecake 450g buy two for £4.00
Codorniu Brut 75cl £6.99 was £13.99 – an excellent Cava from Spain
At Wairtose Online:
Delia's Christmas Cake 1.47kg £7.50 (was £10.00)
Save up to £35 on selected Hampers
At Ocado online:
Aberdeen Angus 21 day Dry Aged Wing Rib Beef Typical Price £47.56 (was £26.99 per Kg now £20.40 per Kg)
Green and Black Organic Icecream – buy any 4 for £5.00
At Asda Online:
Award Winning Wykes Farm Somerset Vintage Cheddar Selection 484g £3.00 and team it with….
Extra Special Artison Biscuits 300g £2.50 (was £3.00) and not forgetting….
Extra Special Chutney Carmelised Onion 320g £1.00 (was £1.30)
Weight Watchers – 3 for £3.00 on selected ranges…. so stock up for that New Year Diet!!!
The above items were available at these prices at time of writing, however, check 'end of offer' date and, of course, always read terms and conditions.
0 Responses to "'Posh Range' Deals… here's some of our Favourites this Christmas!"