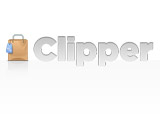 Code:
Click to copy & open site
Voucher Details
Sometimes you need a gift for someone just because. Because they need cheering up, because you love them or because it's Monday and it's raining, with Virginia Hayward occasion hampers you can find something to cheer anyone up.
Until October 2014 Virginia Hayward Hampers are offering our customers a 5% discount on all orders placed on the website, you can get the promo code by clicking on the code box above.
Virginia Hayward Ltd was established in 1984. 30 years on and they still remain a family-owned and managed business and, today, their company mission is exactly the same as it was on their first day:
"To source and supply high quality, beautifully presented luxury food and wine hampers that are reliably delivered and delightfully received in a timely manner and are supported by impeccable levels of customer service."
0 Responses to "5% Discount – Virginia Hayward Luxury Hampers"