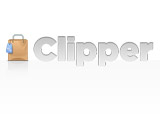 Voucher Details
By using mySupermarket it will compare your grocery shopping over all supermarkets so you will be guaranteed to always pay the best price, you can also get cashback on certain products, so if you are a savvy online shopper head over to MySupermarket now by clicking on the promo box above to see what savings you can make today.
mySupermarket compares prices over Tescos, Sainsburys, Asda, Aldi, Lidl, Ocado, Waitrose for your grocery shop as well as Superdrug and Boots for your health and beauty needs.
You will checkout at mySupermarket at the end of your shop and mySupermarket will transfer your basket to the relevant supermarket's own website for payment processing.
0 Responses to "mySupermarket Save £££'s off Online Shopping"