Voucher Details
Cadbury's online chocolate shop is one of the internet's best kept secrets, the website is home to thousands of Cadburys products which you can order all year round.
Cadbury's Gifts Direct is the easiest and cheapest way to order Cadburys gifts online. The website stocks unique and exclusive products you won't find on the supermarket shelves, think you know every Cadbury's chocolate bar?
Amazing Chocolate Boxes and Hampers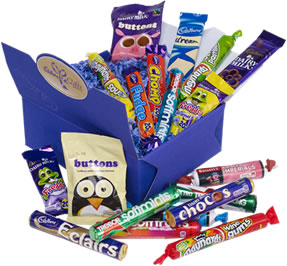 Buy the perfect Cadbury's gift and surprise any Chocolate fan with a selection box like not other. Select from a wide range of complete selection boxes from the huge £80 "Ultimate Christmas Hamper" to our favourite the £10 "Sweet Selection Box" (see picture).
If your looking for a completely unique selection box then you can also make your own selection box of chocolate. Use the clever online chocolate bar selector to choose your favourite bars and the quantity of each.
All selection boxes come in tailored packaging and you can also choose to get next day delivery if your in a hurry. So make sure you take advantage of this cadbury gifts direct discount code and choose your perfect gift today.
0 Responses to "Cadbury Gifts Direct online"