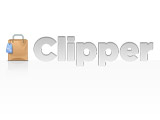 Voucher Details
Marco Pierre White are offering a 3 course meal plus cocktails for 2 at one of its 2 prestigious restaurants in the heart of London for the amazing half price offer of £49.00 (was £98.00)
You can choose to take either Lunch or Dinner and you will be seated on arrival to your chosen restaurant and given a menu to choose your cocktail and choice of Marco Pierre Whites culinary choices.
Award-winning chef Marco Pierre White has created a dining revolution in the capital of London with his high-quality steaks, roast meats, fish, mouth-watering starters and a range of timeless desserts. You'll choose three courses from a set lunch or dinner menu created by the famous chef himself, with three choices available on each course. You'll receive a warm welcome in a stylish dining room and impeccable service whichever location you choose in this scrumptious dining experience for two.
You can choose from the following 2 restaurants:
*The King's Road Steakhouse in Chelsea has a glamorous interior and buzzing ambience, attracting a fabulous mix of clientele from locals and tourists to celebrities.
*The Steak and Ale House in Bishopsgate is an authentic-style steakhouse dining room featuring a stylish cocktail bar and vibrant atmosphere.
0 Responses to "50% OFF at Marco Pierre White Restaurant"