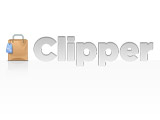 Voucher Details
Approved Food are the biggest online retailer of past or close to best before date on food and drink items. By shopping with Approved Food you can save up to 70% on RRP of all your favourite branded products such as Heinz, Mcvities, Kelloggs and Nestle.
If you are a savvy shopper or a bargain hunter than Approved Food is just for you, they pride themselves in offering quality bargains at great prices.
Approved food now deliver around the UK and Europe and the minimum spend is only £15 as opposed to the larger supermarkets who have a £25+ minimum spend.
Hurry on over now by clicking on the promo link above and price wise you will be surprised.
0 Responses to "Approved Food Save 70% on RRP"