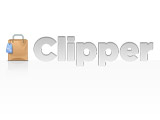 Voucher Details
Drink supermarket are offering a case of 24 Tusker Beer at upto half price for December, so you have the chance to stock up now for Christmas and have it all delivered direct to your door, there are also some other amazing deals. Click on the yellow promo box above to go over and visit Drink Supermarket.
Tusker Malt is a 100% malt brewed premium lager that is richly smooth, it was first brewed in the mid-nineties. The lager is brewed for onger than traditional lagers with the highest quality equatorial barley. Best Served chilled.
0 Responses to "Drink Supermarket Larger Upto Half Price Cases"