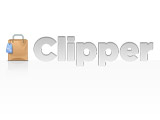 Voucher Details
Grab a case of 6 bottles of M&S Prosecco for only £48.00 making it just £8 per bottle.
Prosecco has taken the world by storm and is even selling out champagne by miles this Christmas and this trend is sure to go on into new year, you can feel those tender bubbles on the throat for a fraction of the price whilst still getting that sumptuous full flavour.
Prosecco is the classic and popular dry sparkling wine of the Veneto region of north-west Italy. The grapes for it are traditionally grown among the beautiful hills of Valdobbiadene in a mild, dry Mediterranean climate close to the sea. This premium example of Prosecco was made by Loris Bonotto at his family estate. He has created a particularly dry, fruity, modern style of sparkling wine.
0 Responses to "Marks & Spencer Prosecco Half Price"