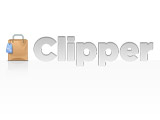 Voucher Details
At Ilumi you can get 20% OFF all gluten free vegetarian dishes on site making you a fantastic saving on food that normally costs a lot more at your local supermarket.
Ilumi chefs strive on cooking really nice meals with allergies in mind, so you can purchase nut free, gluten free and milk free meals with the upmost confidence in the chefs that are preparing the meals.
Try some Piri Piri Rice with a Geng Gari Curry and put some spice into your menu choices.
Simply click on the Yellow Redeem Button above to see what yummy meals are included in the 20% off promotion.
0 Responses to "Meat Free Week at Ilumi – Your No.1 Spot for Gluten Free Food!"