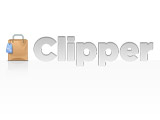 Voucher Details
Feeling like pizza, indians or sushi? Go to Takeaway.com and order your favourite meals in no time. With more than 7500 partnered restaurants in the UK, you'll be spoilt for choices!
Ordering through Takeaway.com is very easy, even more easy than you may think!
You just need to enter your postcode or wait for the website to find your location automatically, after this step, you select the restaurant you prefer and choose your favourite meal items.
Once you have placed an order successfully at Takeaway.com they will automatically process the order, pass it through to the restaurant and the food will be delivered right to your door. You can either pay online or by cash.
Keep checking regularly for great offers and specials offered by your local takeaway restaurant.
0 Responses to "Takeaway.com Offers and Food Vouchers"