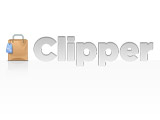 Voucher Details
New Years Eve wouldn't be amazing without a mass bundle of Thornton's Chocolates. You can grab bags of Thorntons Chocolate stars for only 47p and white chocolate snowmen for 47p.
The I love Christmas Gift Collection is an amazing deal with almost £30 off the retail price at the moment. WAS £55 NOW £27.50.
The collection features melt in the mouth milky chocolates, white chocolates and dark chocolates all selected from the classic and continental selections, there's a bundle of minty treats for after dinner and model chocolates for the kids, notably a cute snowman and Santa Claus.
For more than 100 years Thorntons have been bringing chocolate to chocolate lovers across the UK. They specialise in making customers smile and do this by selecting the greatest cocoa beans and smoothest cream to use in all their recipes.
Did you know Thorntons now also do personalised gift cards that you can select to have sent with your gifts.
Click the yellow promo box above to go direct to the above offer and grab your chocolate treats for £27.50, there are also many other treats available.
0 Responses to "Thorntons Chocolates with up to 60% Savings"