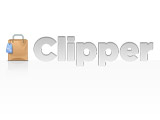 Voucher Details
Whittards are offering 20% off  their range of Herbal Teas and Infusions. Its a new year and we've all made resolutions to keep to a healthy lifestyle so here is a great opportunity to stock up on this wonderful range of very healthy herbal and detox drinks from Whittards who are celebrating 125 years of fine teas.
Herbal Tea caffeine free and contain mixtures of dried herbs, spices and flowers – a refreshing drink for anytime of day.
Fruit Infusions which are a mix of dried fruits, spices and flowers – a fragrant warming drink bursting with flavour.
Rooibos which is a warm malty tea delicious black or with milk and sugar to taste.
White Tea a delicate tasting tea with soft sweet flavours.
Green Tea served hot or chilled to refresh and revive.
Also Whittards are holding a sale Online offering up to 50% off selected lines of their very popular china etc. so if  your Mugs, Plates or Bowls need replacing now you can get up to half price off which is definitely worth checking out.
If you spend £30 or more you get free delivery in the UK
Always read Terms and conditions
0 Responses to "Whittards 20% off detox Teas voucher code"